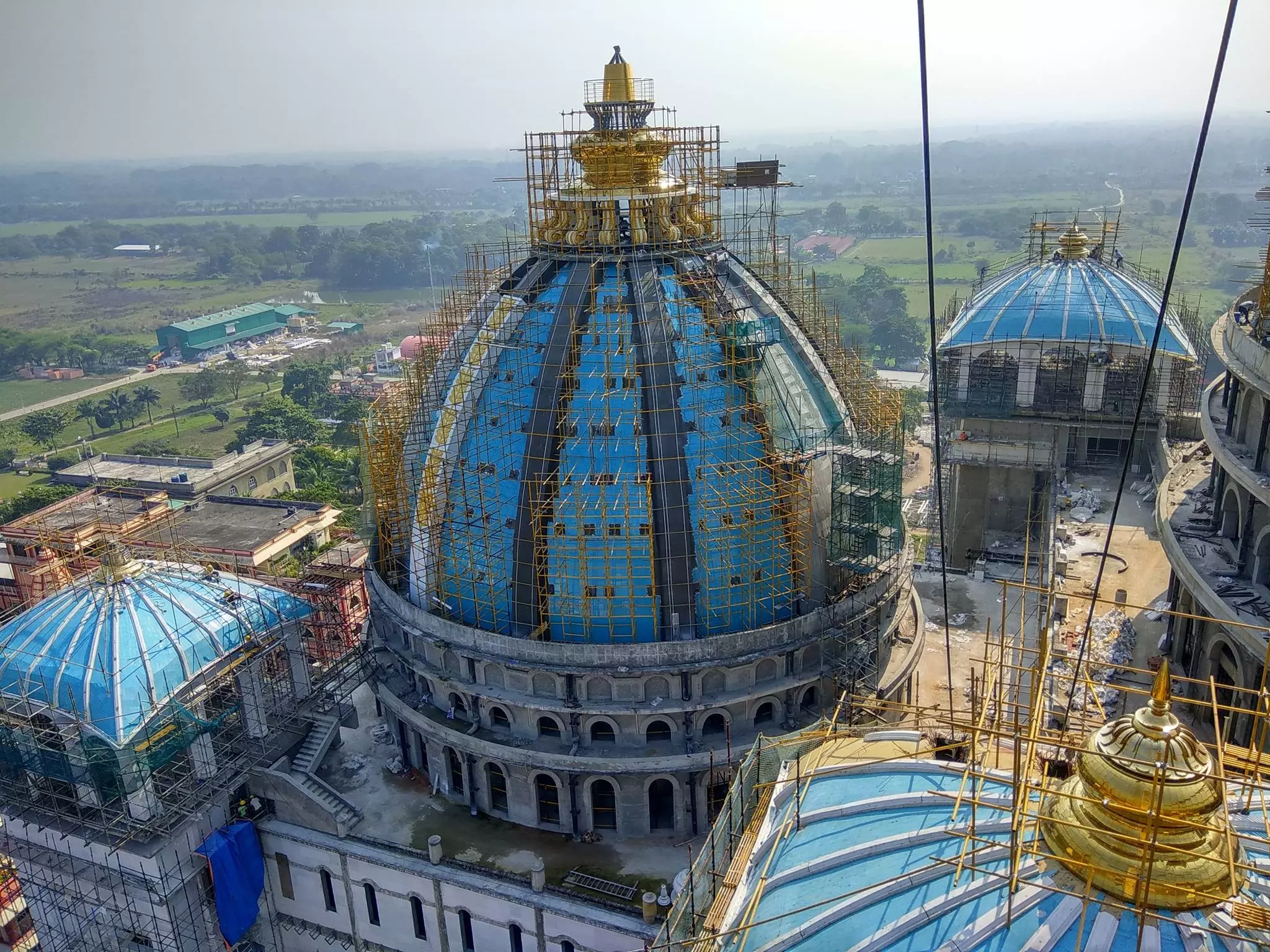 In the photos below you will see work being done on both the Main Dome and Nrsimha Dome Kalashes and Nrsimha Dome Chakra. The Nrsimhadeva Dome Kalash is almost complete and the Main Dome Kalash is fast approaching completion. Between the Kalash mounting, painting and fastening the dome ribs and stars, assembling Lord Nrsimhadeva's Chakra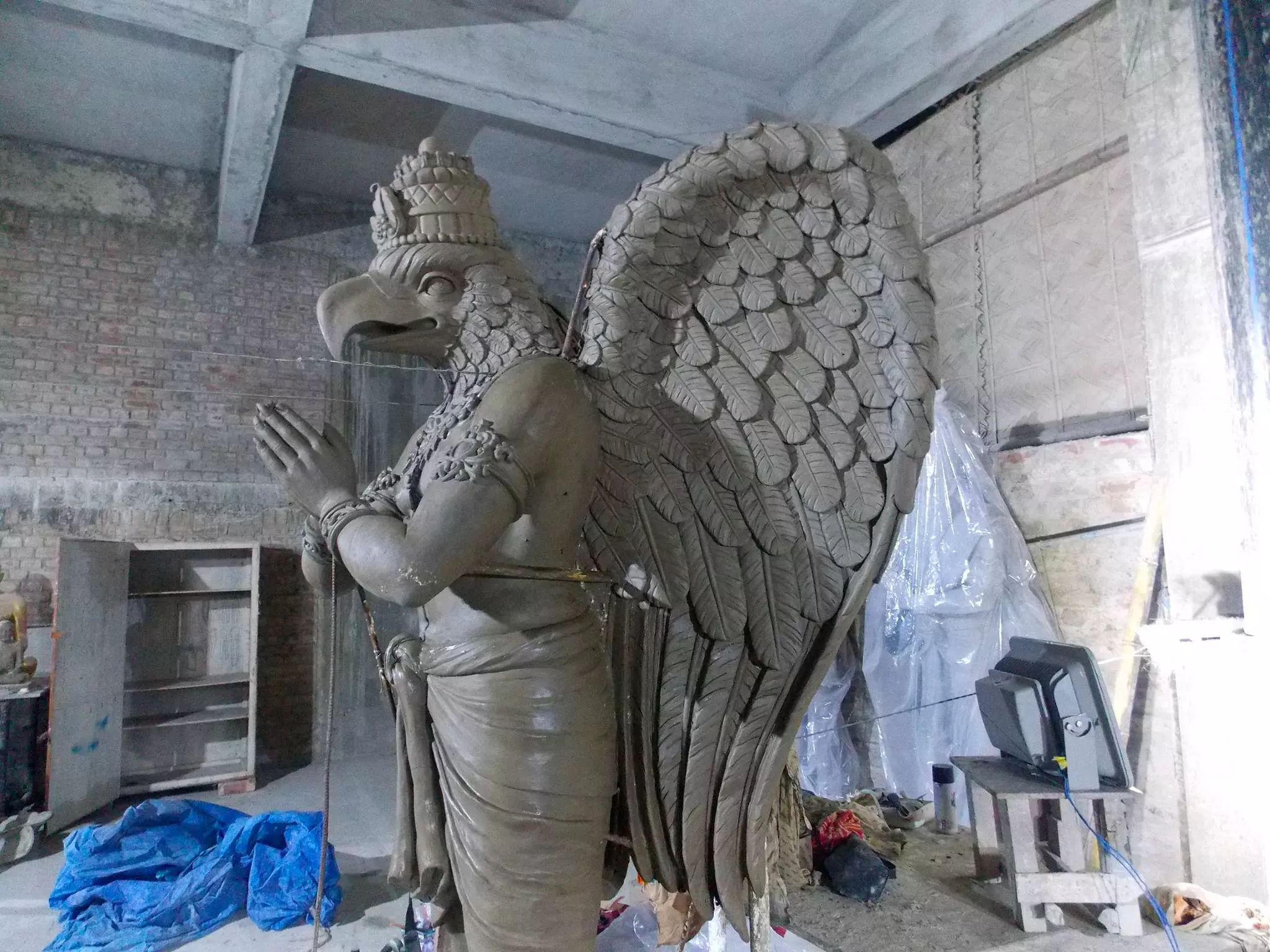 The TOVP Art Team has completed the sculpture of Garuda. It will go in Lord Nrsimhadeva's Dome.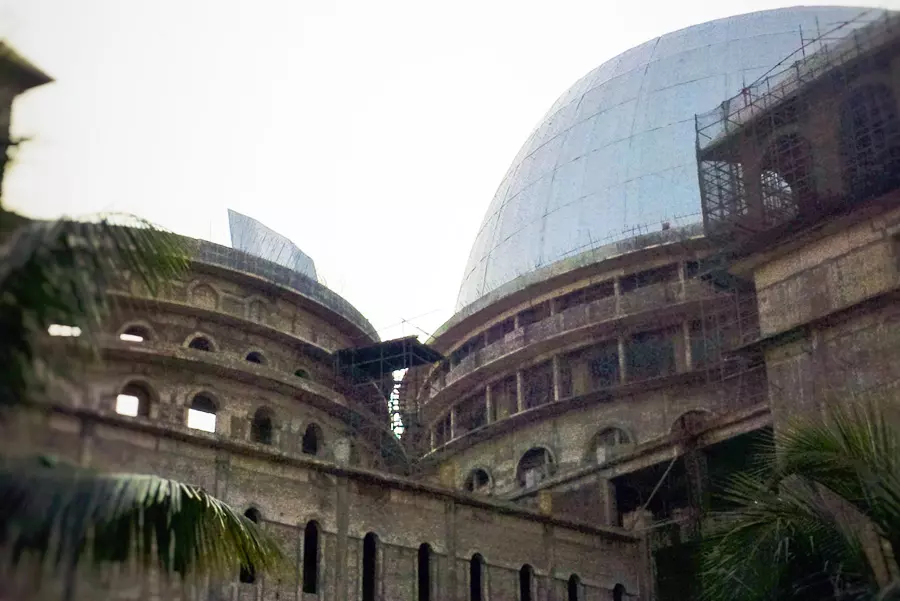 The design of the TOVP is such that it will have three domes; one main dome in the center, flanked by two smaller domes on either side. The main dome is 58 meters (198 feet) in height and the two side domes are 30 meters (98 feet) and will be taller than Srila Prabhupada's samadhi.