We are very pleased to announce that a team of Engineers from the Manufacturing Company in Moscow that built the parts for the TOVP Kalashes has arrived in Mayapur.
A group of six engineers came to our site to assemble the grand Kalashes and no time was wasted as they enthusiastically began the work without delay. When Bhavananda prabhu heard of the beginning of such work, he rushed to meet them and admire the elements of the Kalashes.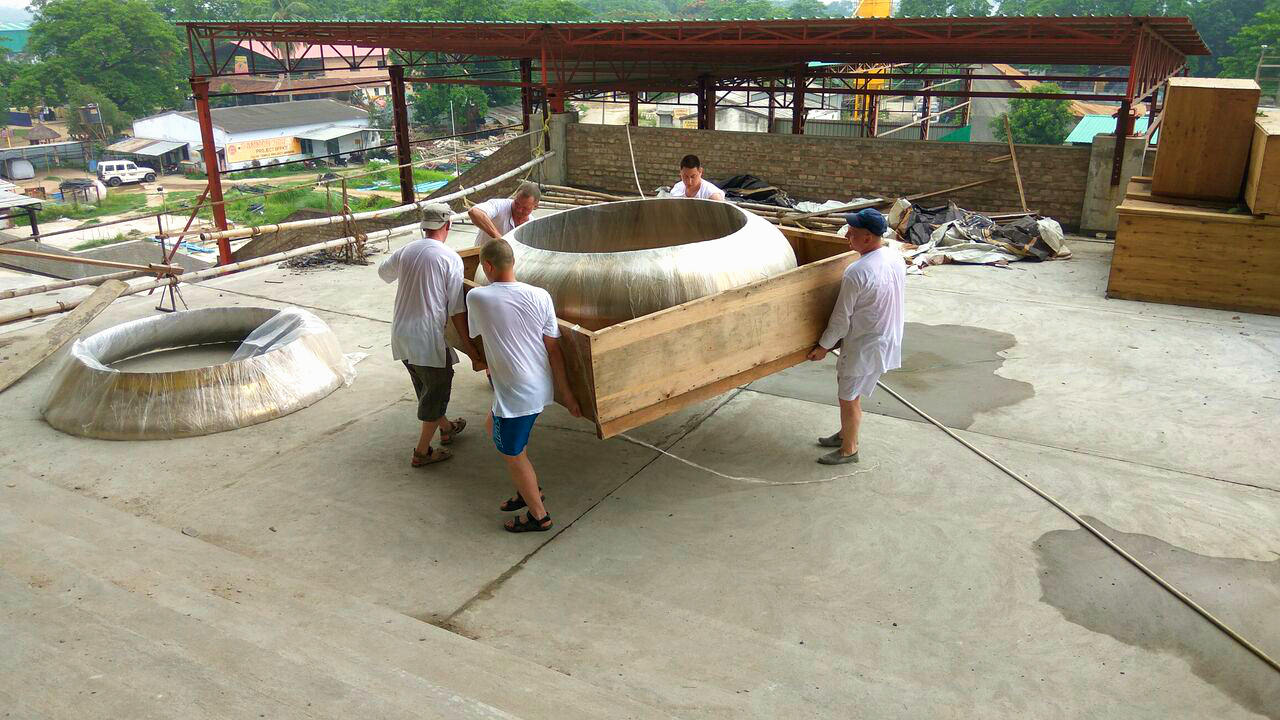 Within a few months time, the Kalashes for the two small domes will be installed. We are expecting the delivery of the main dome Kalash in the near future. Once completed, the three domes will be the crown jewels of the TOVP, to be finally topped with all auspicious gold-plated Chakras.