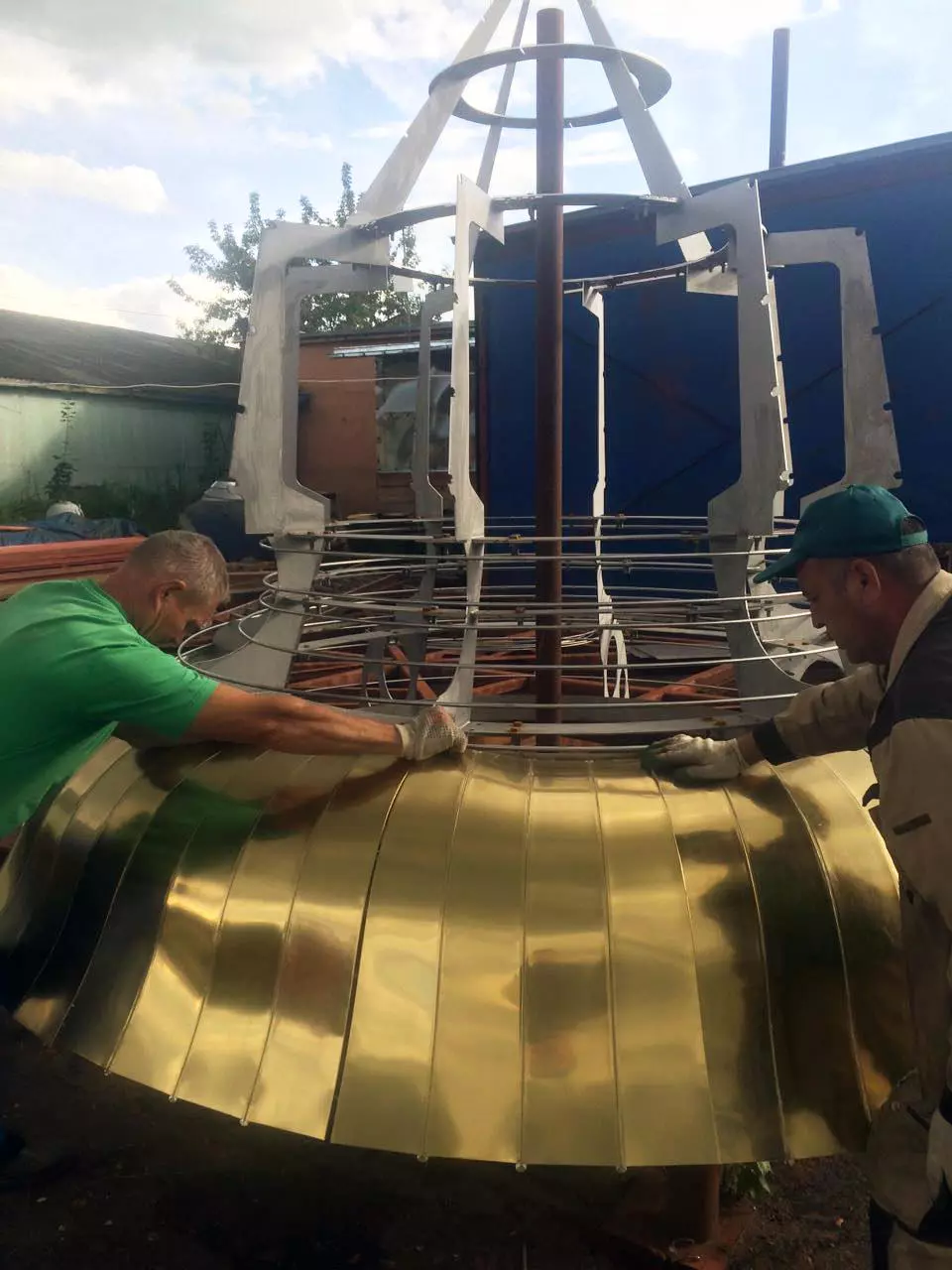 The TOVP is a Project intended to cultivate a genuine Vedic Culture. We have designed the TOVP to have traditional Vedic Architectural elements, especially for the top of the Temple. The architecture on the top of the Temple is the symbol of the Divine Weapon and Power of the Supreme Lord.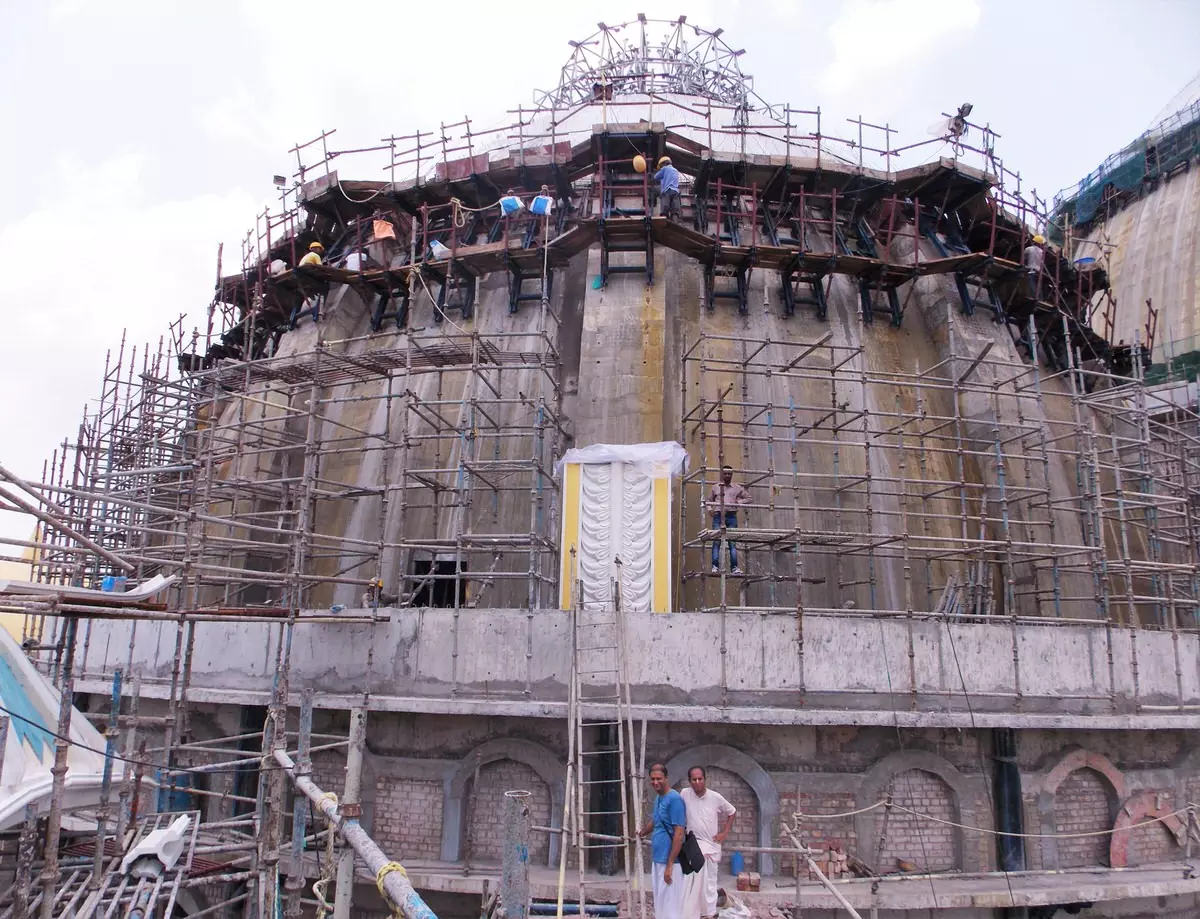 Here are some pictures of what the 'ribs' on the outside of the (small) dome will look like. We've used gold paint as a 'mock-up' on the sides, but in the final stage it will be a lot more golden as it will be made in Titanium Nitrade. Gauranga!!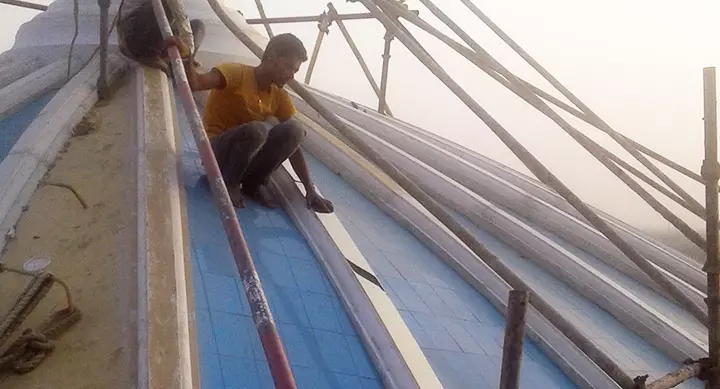 Another 'historical event' for the TOVP, gold ribbons in Titanium nitride are going up on the Chatris. These will catch the sunlight and create a beautiful golden glow, as seen in the pictures.