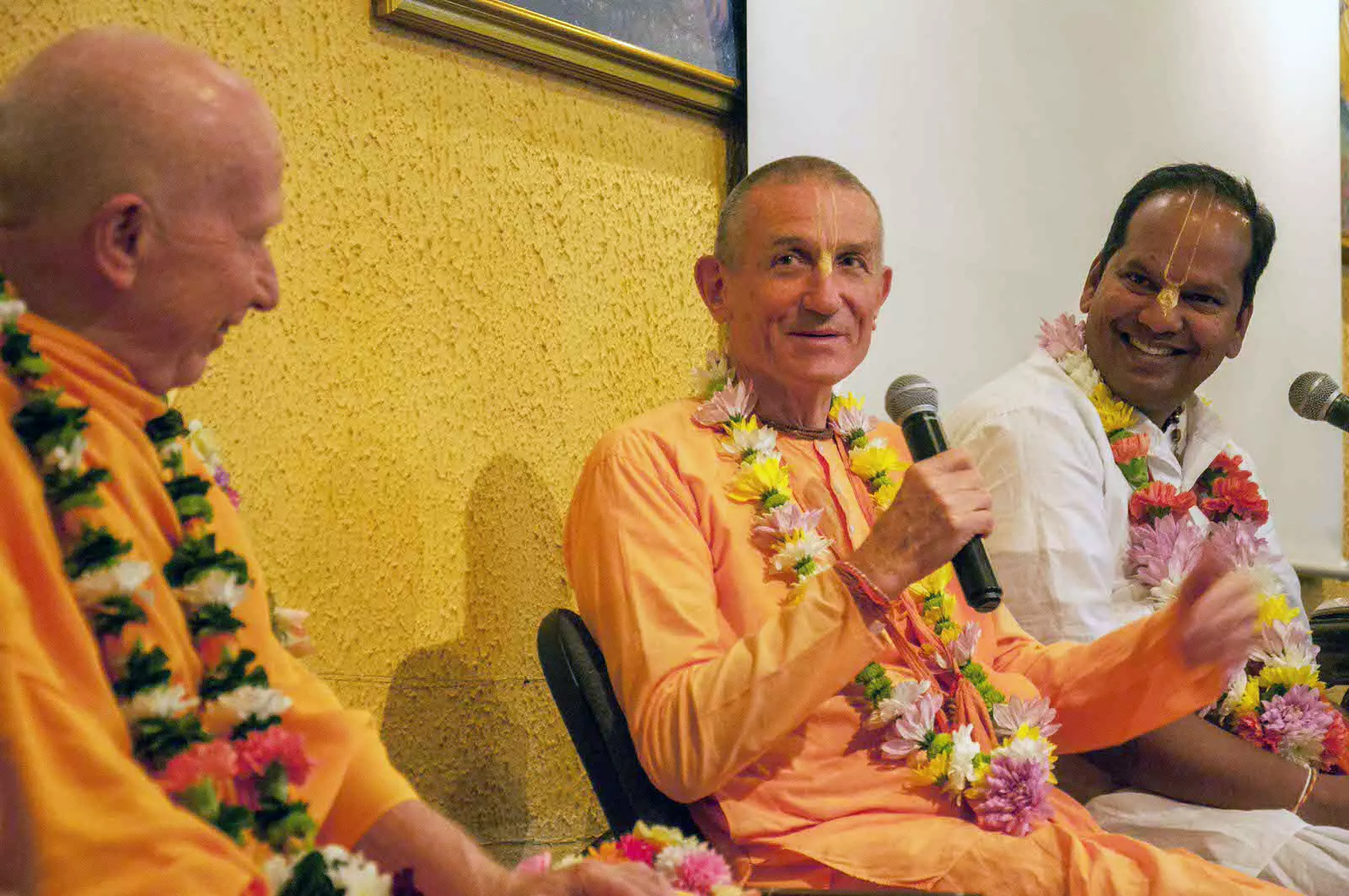 On Tuesday, April 24th we traveled about 3½ hours to the temple of Pancha Tattva in Ljubljana, Slovenia named New Yoga Pitha Dhama, Slovenia. We were certain Lord Nityananda would be ecstatic to come to the (new) yoga pitha of Mahaprabhu and would shower the devotees with His mercy and blessings. As it turned out,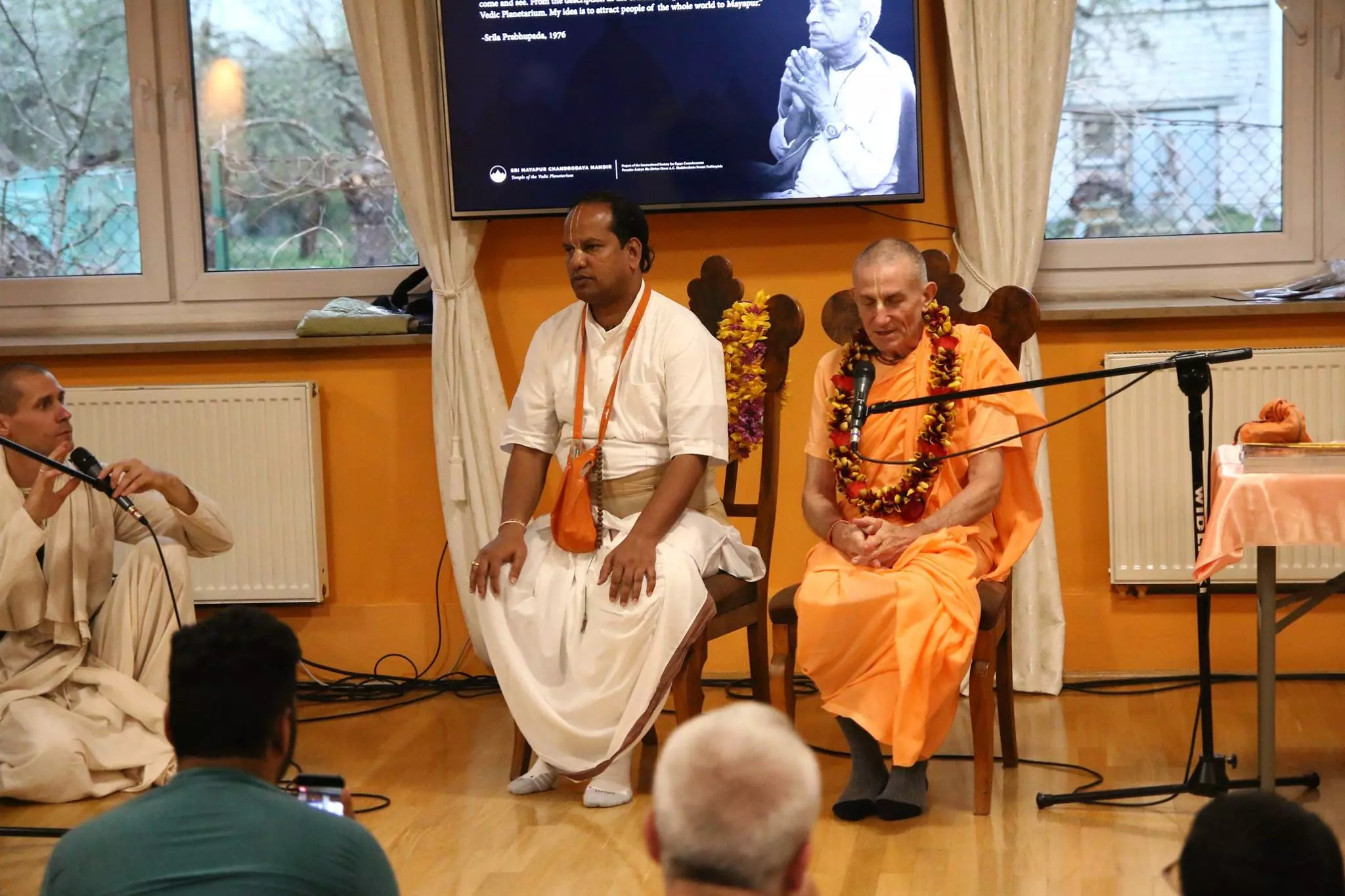 Lord Nityananda and Lord Nrsimhadeva in the forms of Their shoes and helmet respectively, continue to guide our tour and perform miracles. Although we were only scheduled to visit the Sri Sri Gaur Nitai temple in Poland, a last minute arrangement was made to also visit the Nava Navadvipa temple. Each temple had about 25-35
His Holiness Prahladananda Swami explains Srila Prabhupada's vision of spreading Krishna consciousness all over the world through a cultural conquest. The TOVP represents this conquest through an architectural angle, amongst others, and the TOVP is a fitting monument for that purpose.