"Your love for me will be shown by how you cooperate in my absence"

Srila Prabhupada
The TOVP Team wants to express its deepest thanks and appreciation to His Holiness Gopal Krishna Maharaja and all his disciples and the devotees of the Delhi Temple for their sacrifice, cooperation and example in facilitating the TOVP fundraising efforts at Maharaja's recent Vyasa Puja ceremony. This is the second time Maharaja invited us to attend and he and his disciples are leading the charge in India to help finance this dear-most project of Srila Prabhupada.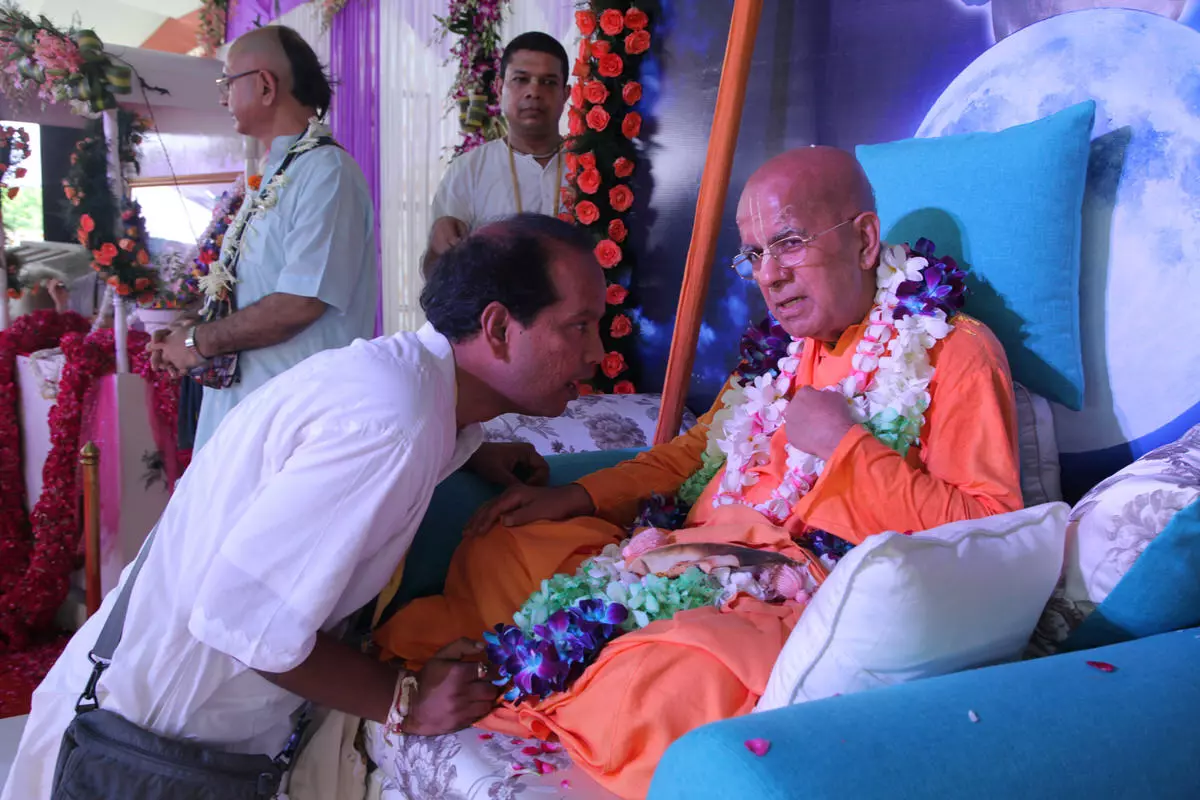 Although most of the devotees who came to this event were in attendance last year (we raised $2.4 million U.S. in pledges) and have already given to the TOVP, some of them several times, this year an additional $350,000 was pledged by these same devotees. We are forever grateful to such surrendered and dedicated Vaisnavas for their support.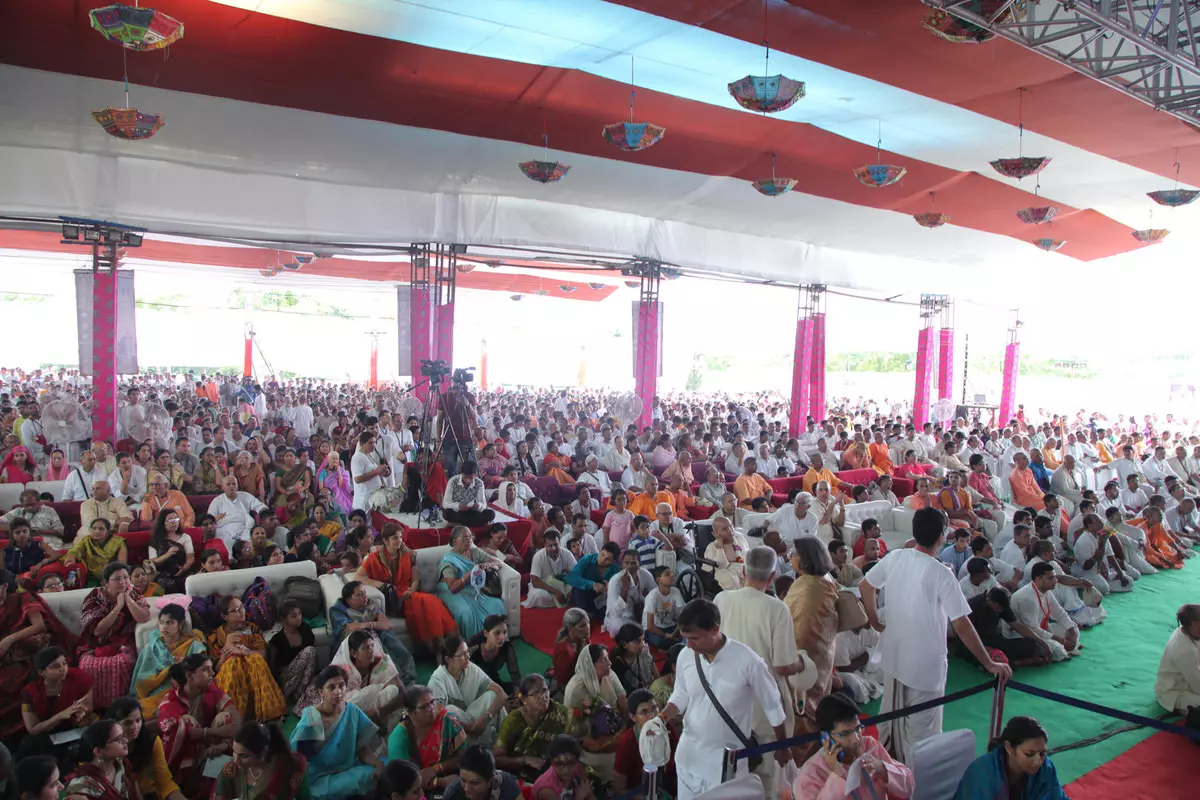 Braja Vilas prabhu, the Global Fundraising Director, was given two prime-time speaking opportunities during the day and Gopal Krishna Maharaja himself spoke strongly in support of the TOVP project, one that Srila Prabhupada directly instructed him to help develop. He inspired and encouraged all that have already made pledges to fulfill them as soon as possible, those that have not pledged yet to do so no matter how humble the offering, and those that have already completed their pledges to give more.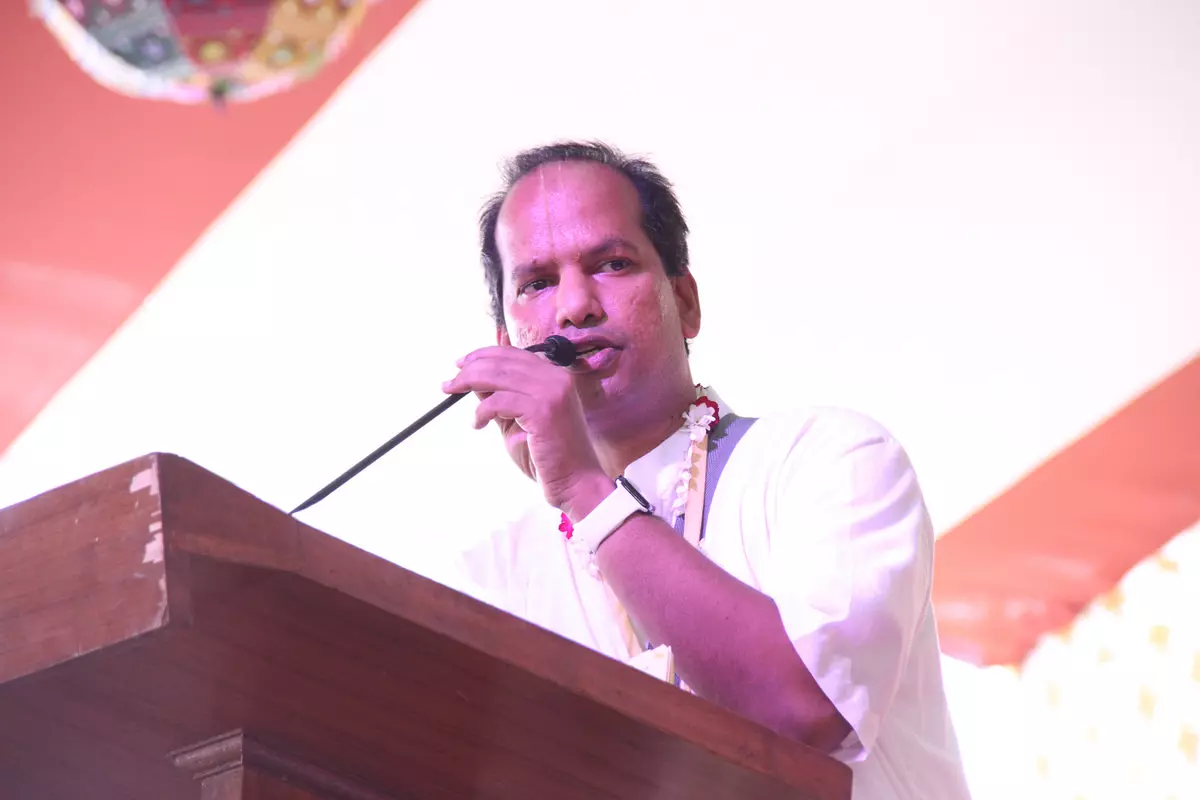 Concerning other fundraising activities in India, currently arrangements are being made for a tour in Gujarat in the upcoming months under the guidance and blessings of Yasomatinandana prabhu. Lord Nityananda's Padukas, Lord Nrsimha's Sitari, along with Jananivas prabhu will be present. Tours to North and South India are also being planned for 2017. We pray for the blessings of His Holiness Gopal Krishna Maharaja and the India GBC, and all devotees for our continued success.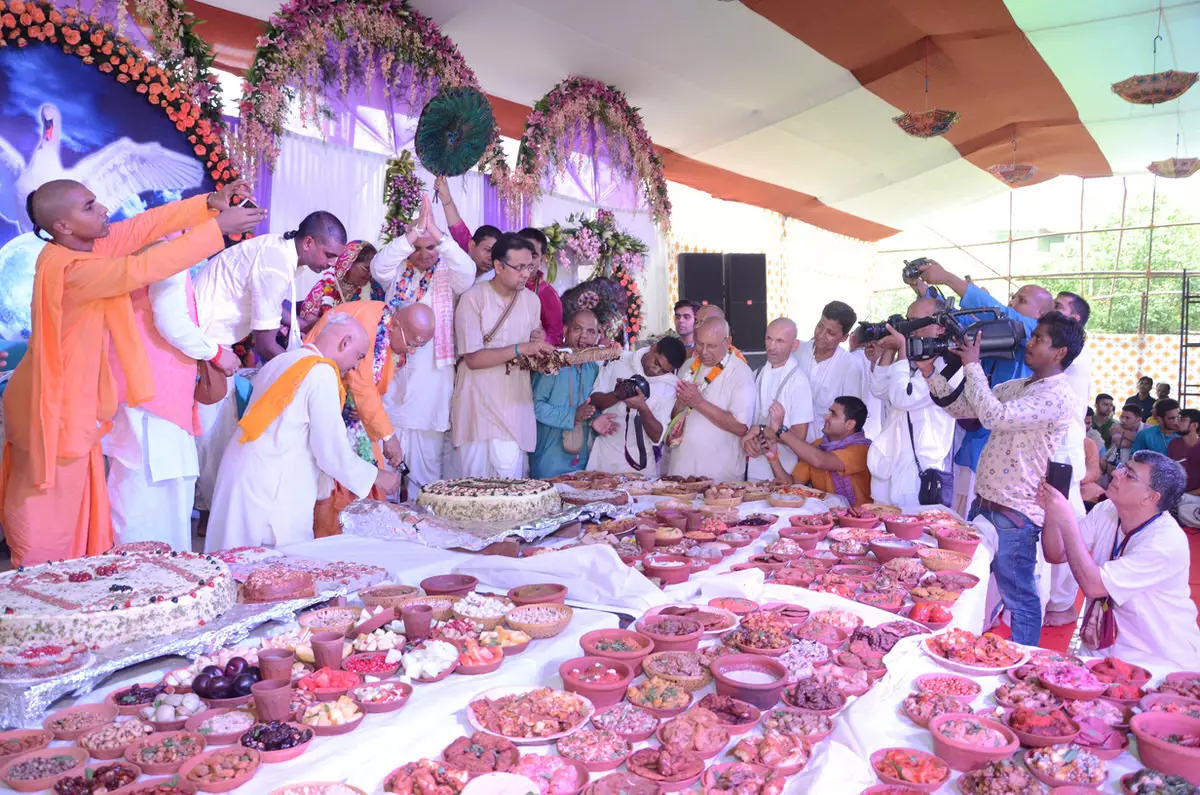 In our lifetimes we are seeing the fulfillment of this topmost project of Srila Prabhupada become a reality by the cooperation and support of all ISKCON leaders and devotees. This cooperative effort is most pleasing to Srila Prabhupada and will bring about his blessings and mercy upon us all, and simultaneously fulfill the mission of the Lord. Our goal to complete the TOVP by 2022 is well within reach.