Leaving the wonderful temple of Sri Sri Dayal Nitai Vijay Gauranga in Budapest, Hungary, we traveled by car three hours to Vienna, Austria arriving on Monday, April 23rd. This small Gaur Nitai temple was started less than three years ago and there are only a few initiated devotees and a small congregation.
The small but enthusiastic group of about twenty devotees sang kirtan and offered the Lord His abhisheka. Jananivas and Braja Vilas prabhus spoke as usual explaining the importance of the TOVP project. We had no expectations for big results in our fundraising, but having seen miracles at all the other temples on the tour, anything was possible. We left the results in the hands of the Lord.
Once again, to our surprise, devotees came forward with such zeal and ecstacy to offer their hard-earned money to the Lord, and in the end Vienna got to fourth place on the Euro Transcendental Results scoreboard with $108,000 in pledges. This is another shining example of sacrifice and service to the Lord. All the devotees will be blessed for their surrender.
We would like to thank the GBC, Her Grace Dina Sharana devi dasi, temple president Nava Kishori devi dasi and Vaidyanath das for coordinating our visit.
All glories to Lord Nityananda! All glories to Lord Nrsimha! All glories to the devotees of the Lord!
The next stop on the tour is Slovenia temple of Sri Sri Pancha Tattva. The complete Euro Tour schedule is below.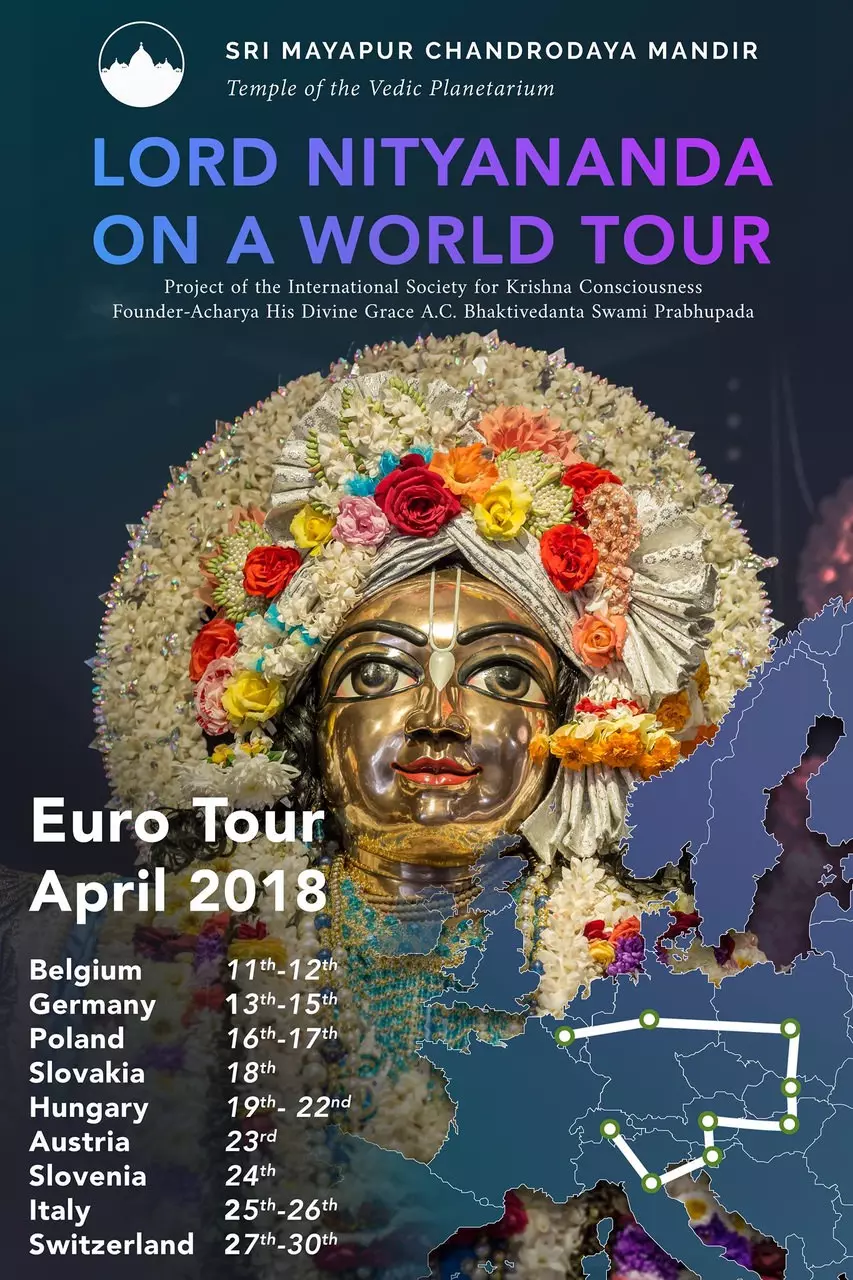 Click on this link to signup for TOVP News and Updates:
https://goo.gl/forms/ojJ2WcUUuqWh8bXt1
Visit us at: www.tovp.org
Follow us at: www.facebook.com/tovp.mayapur
Watch us at: www.youtube.com/user/tovpinfo
Phone App at: http://tovp.org/news/announcements/new-tovp-phone-app-goes-live/
Support us at: www.tovp.org/donate/seva-opportunities/