The Hungary temple in Budapest and farm have been personally overseen by GBC member, His Holiness Sivarama Maharaja for over thirty years. Through his guidance and care for his disciples, followers and friends He has created a sweet devotional atmosphere of dedicated ISKCON devotees who are well taken care of spiritually and materially. Anyone who has visited these two communities has appreciated that.
We stopped over first at the New Vrajadhama farm after driving from Slovakia without any plans for a fundraising event, especially knowing that these devotees have little to no financial means, but serve the community as full-time dedicated devotees. The temple was so ornate and beautiful and we were overwhelmed by the love and devotion that the devotees exhibited.
To our surprise (again!), after the wonderful greeting of Lord Nityananda's Padukas and Lord Nrsimhadeva's Sitari with kirtan and abhisheka, and talks by Jananivas and Braja Vilas prabhus we were overwhelmed with the mood of giving from the 40+ devotees in attendance. Without our even asking devotees started making pledges and within a short time over $30,000 U.S. was pledged! Another miracle for the TOVP Tour.
All glories to Lord Nityananda! All glories to Lord Nrsimhadeva! All glories to all the devotees of the Lord!
The main temple in Budapest will be our next stop. The complete Euro Tour schedule is below.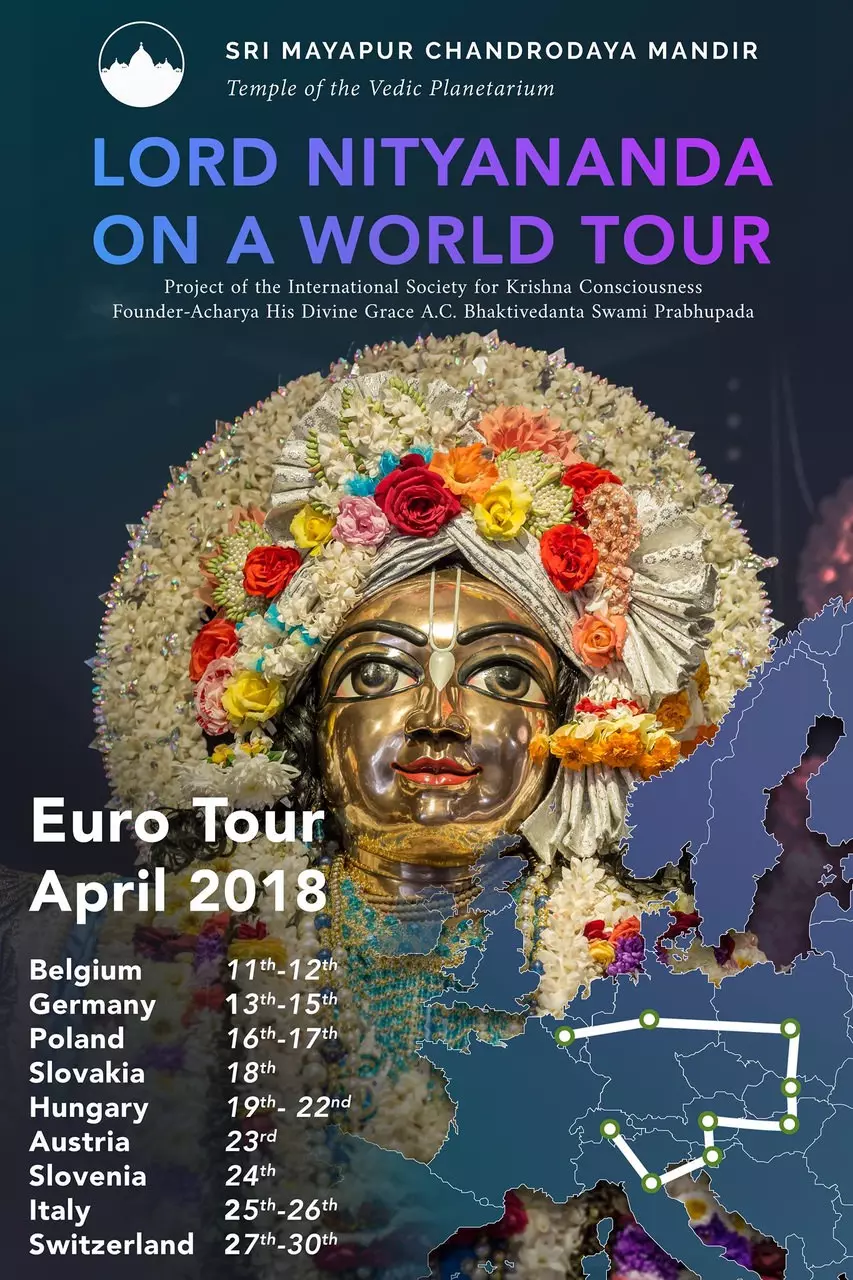 Click on this link to signup for TOVP News and Updates: https://goo.gl/forms/ojJ2WcUUuqWh8bXt1
Visit us at: www.tovp.org
Follow us at: www.facebook.com/tovp.mayapur
Watch us at: www.youtube.com/user/tovpinfo
Phone App at: http://tovp.org/news/announcements/new-tovp-phone-app-goes-live/
Support us at: www.tovp.org/donate/seva-opportunities/