The TOVP Kalash is the only one of its kind in the world owing to its sheer size and magnitude. It is 23 meters (75 feet) tall and 19 meters (62 feet) wide, and sits atop a mammoth dome at a height of 84 meters (276 feet) from ground level. Being the topmost architectural feature of the temple dressed in resplendent gold, it will be visible from far and wide. Hence, considerable efforts have gone into its complex and intricate design as well as execution.
According to sacred architecture, the Kalash is the axis mundi; the connection between the spiritual and material worlds. Therefore, it is one of the most important parts of the temple. The dome tapers upwards towards the Kalash and blends in harmoniously with it. Following the laws governing proportional form in nature, the Golden Proportion rules the relationship of the Kalash to the dome and to the temple as a whole.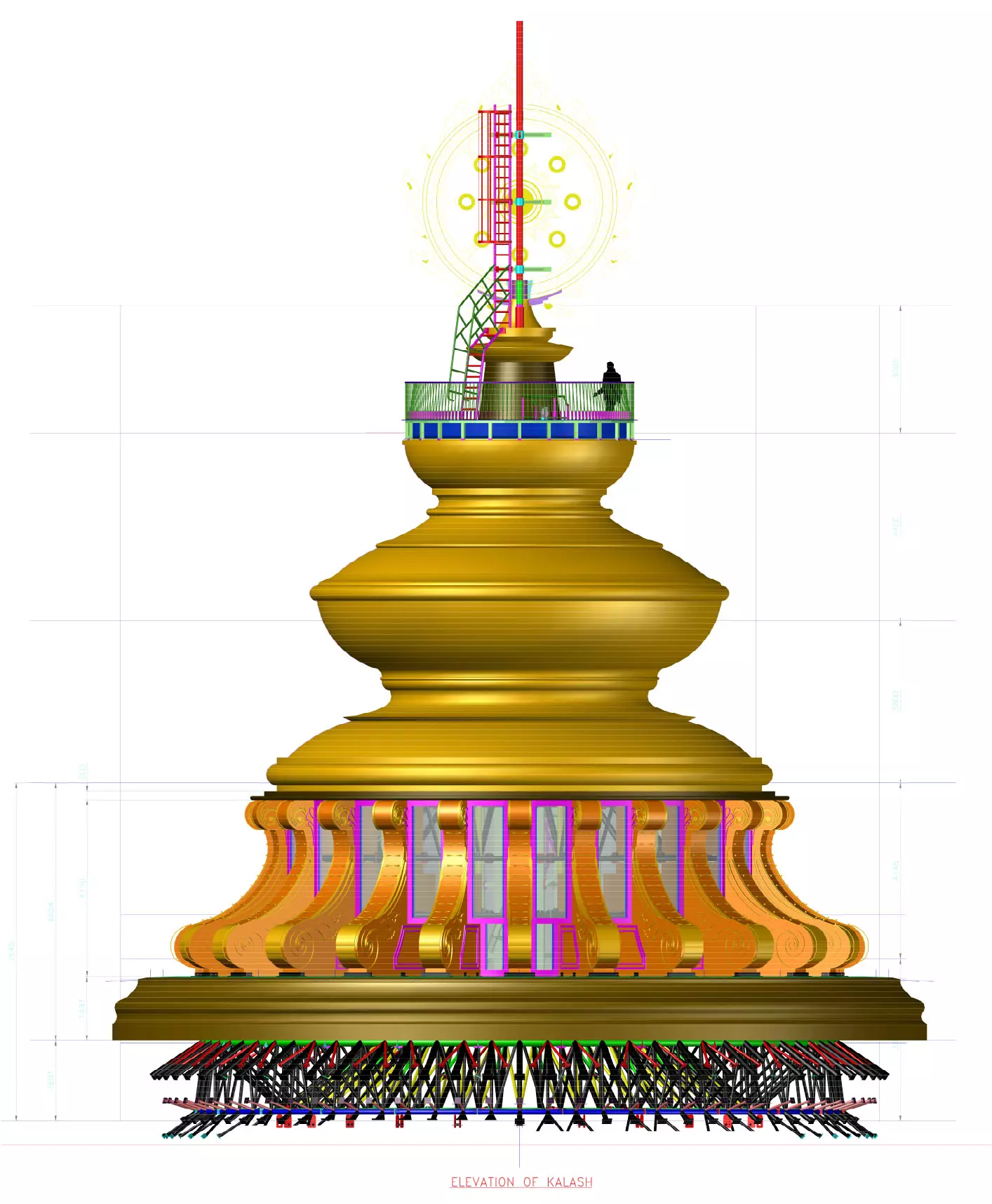 The Kalash is designed as a stable hollow structure in Stainless Steel. Externally, different parts of the Kalash are adorned with beautiful lotus petal motifs. The ornate gold finish will be achieved by coating the Kalash with Titanium Nitride. It will be supported at the base by massive brackets that will be intricately moulded in the GRC factory.
One of the most phenomenal features of the Main Dome will be the more than 5 meter (16 feet) diameter Chakra that will sit on top of the Kalash. To design this arrangement it took attentive and intelligent strategic planning from the engineers. Also, many elements had to be engineered to support the lightning arrester, aviation light, and flag pole on the Kalash. The Kalash was engineered to withstand hurricane force winds that travel at 250 kilometers (155 miles) per hour. It was also engineered so that each level of the Kalash includes an ingenious outlet that will ensure proper drainage of rainwater from its heights. Jagadananda Das Prabhu, one of the TOVP engineers, has been collaborating with the Chakra manufactures in Moscow for the last few months to perfect the engineering.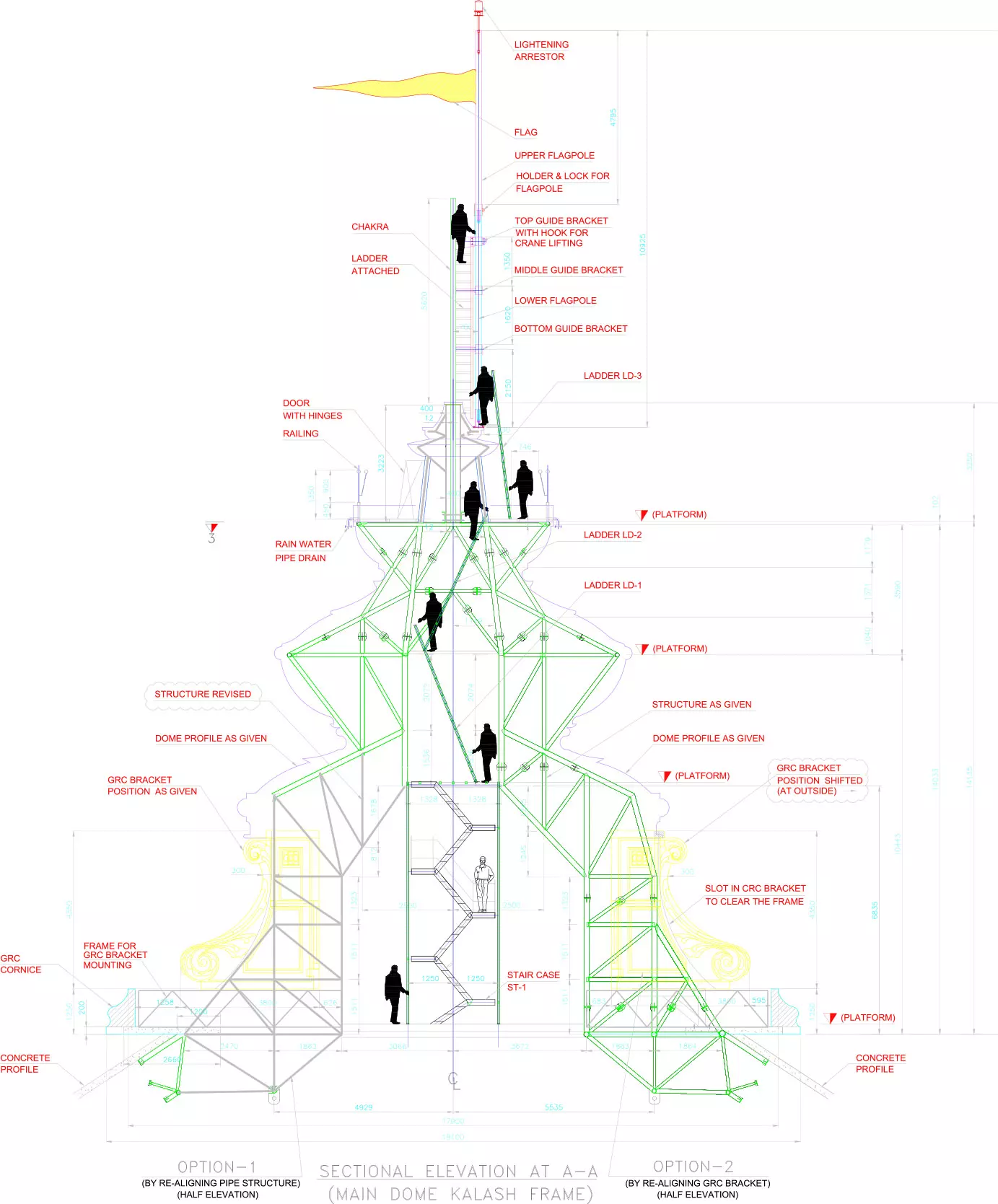 The TOVP Kalash has actual human access from inside. This has been made possible by a complex combination of ladders and support frameworks. These ladders lead up to a door that opens out into a terrace on the top of the temple. This is a feature that has never been attempted before. This was engineered with the aim of aiding service and maintenance of all the topmost features including the Chakra, lightning arrestor, aviation lights, and so forth. This feature will allow us to change the Flag on the Chakra every day.
Lastly, the bell speakers placed at the foot of the Kalash will further promote the profound impact of the temple through the medium of sound. This sound of ringing bells will resonate in the souls of everyone around, near and far, across the universe.