This first container from Moscow had come to Kolkata Port just 3 days ago and by the mercy of Sri Krsna and Srila Prabhupada the process of customs clearance took only 3 days!
Today we were able to finish unloading and take a peak at the items.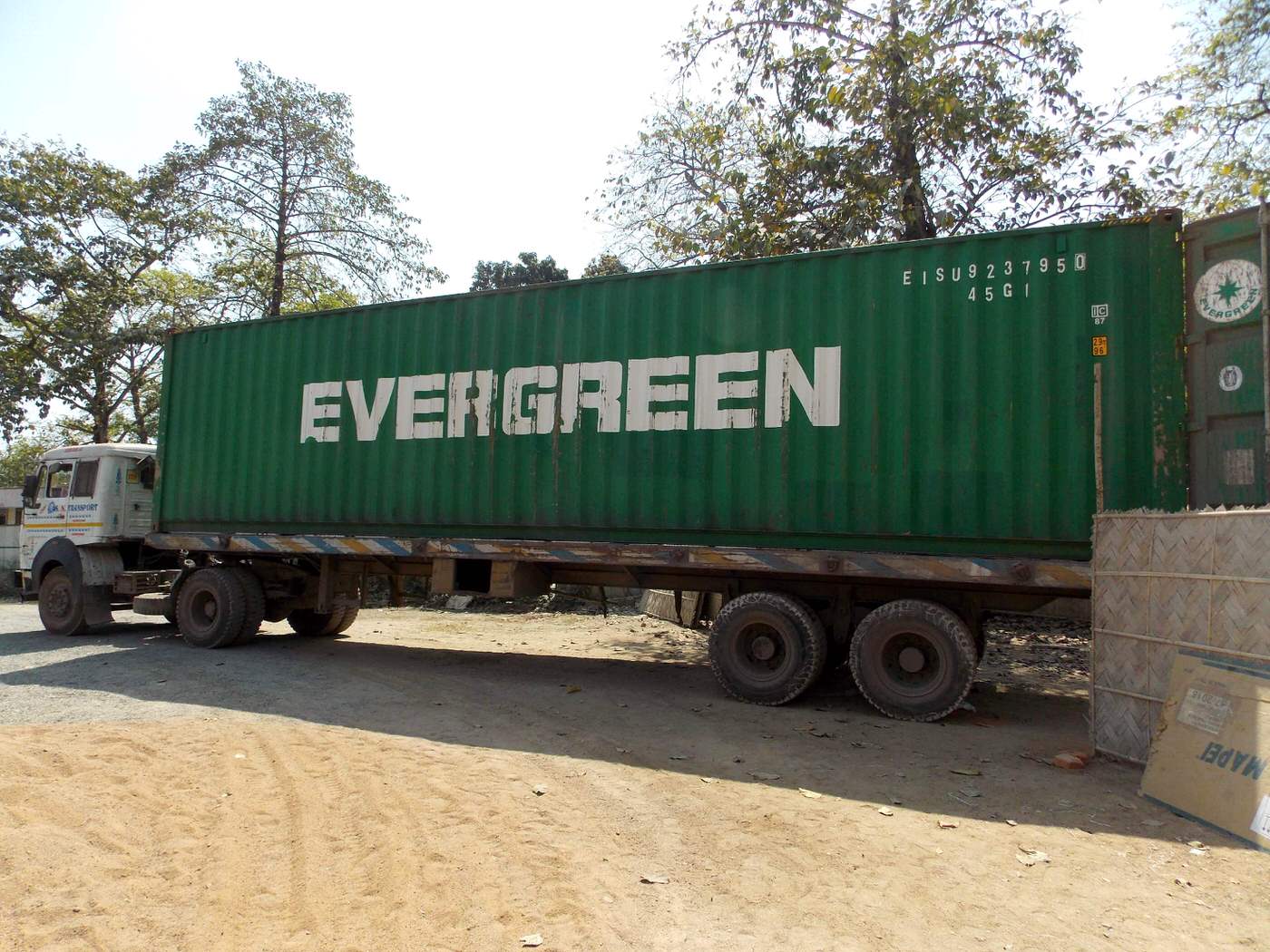 In this container arrived the first parts of the Planetarium Wing Chatris Kalash and frames for the Planetarium Dome Kalash.
In the next few days the second container will arrive at port with the Planetarium Dome Kalash (one of the small domes) and the other containers that will follow from Moscow will bring all Kalash, Chatris Kalash and Chakras.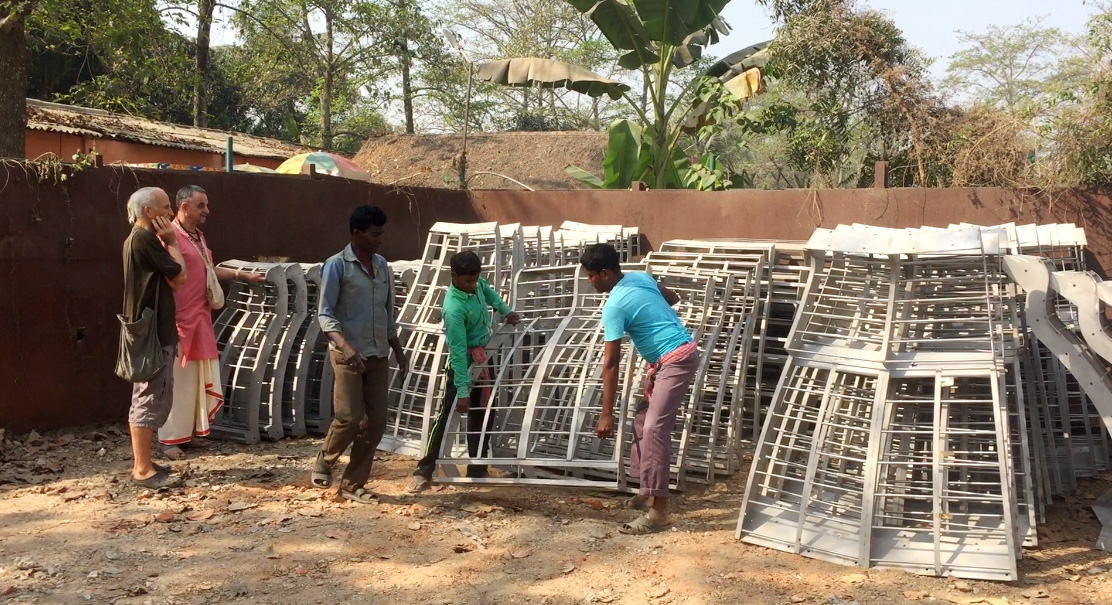 The images show us the frames and the titanium nitride Kalash.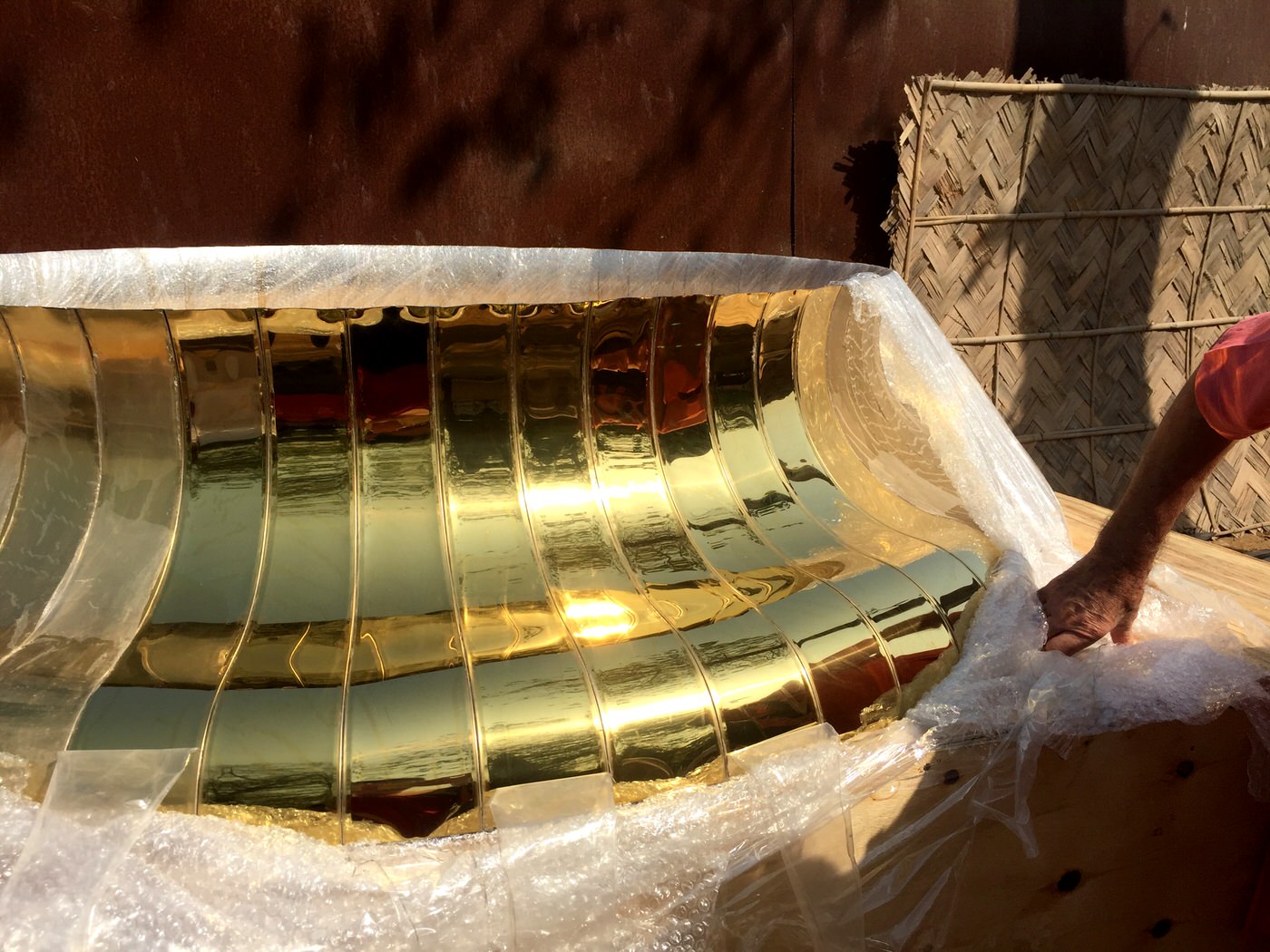 Sadbhuja Prabhu, Prem Avatar Gouranga Prabhu and Giri Goverdhan Prabhu inspected the goods, felt it was even better then they imagined.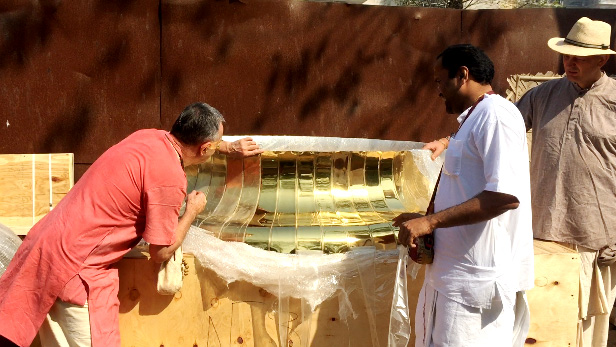 Sadbhuja Prabhu peels off the protective plastic to show you the brilliance of the materials.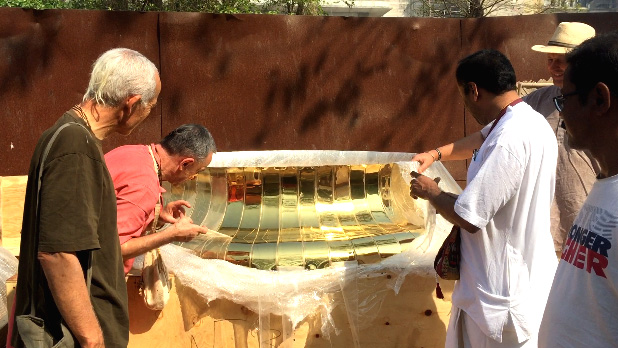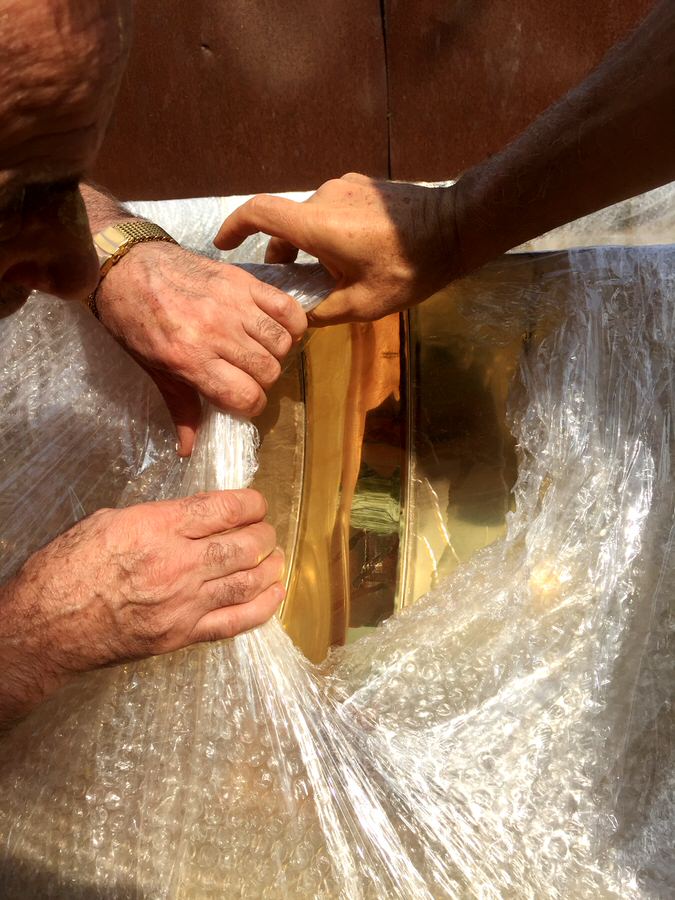 This is all very magnificent and the devotees are ecstatic!