We have completed our first bracket for the Kalash on the Planetarium Wing Dome.
The bracket weighs 850 kilograms (1,874 lbs). The brackets for the Main Dome will be twice the size and will weigh 1,200 kg (2,646 lbs) each. Each Dome will have 24 brackets, and we have 3 Domes. Thus, the GRC factory will produce a total of 72 brackets.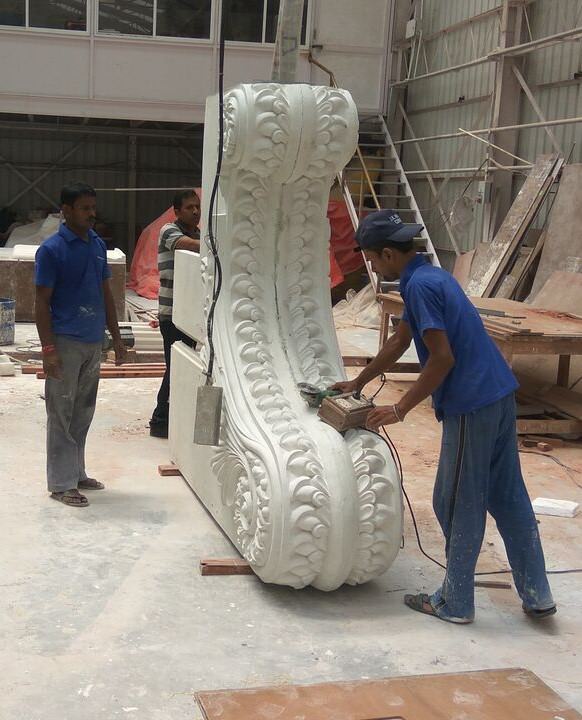 The brackets are very ornate and detailed. They will help support the base of the Kalash. In a few days, we will lift the bracket in a crane up to the Planetarium Wing Dome.