Pictured here is the final mock-up of a panel for the TOVP domes. These panels will line the inside of the domes and are both aesthetically pleasing and practical.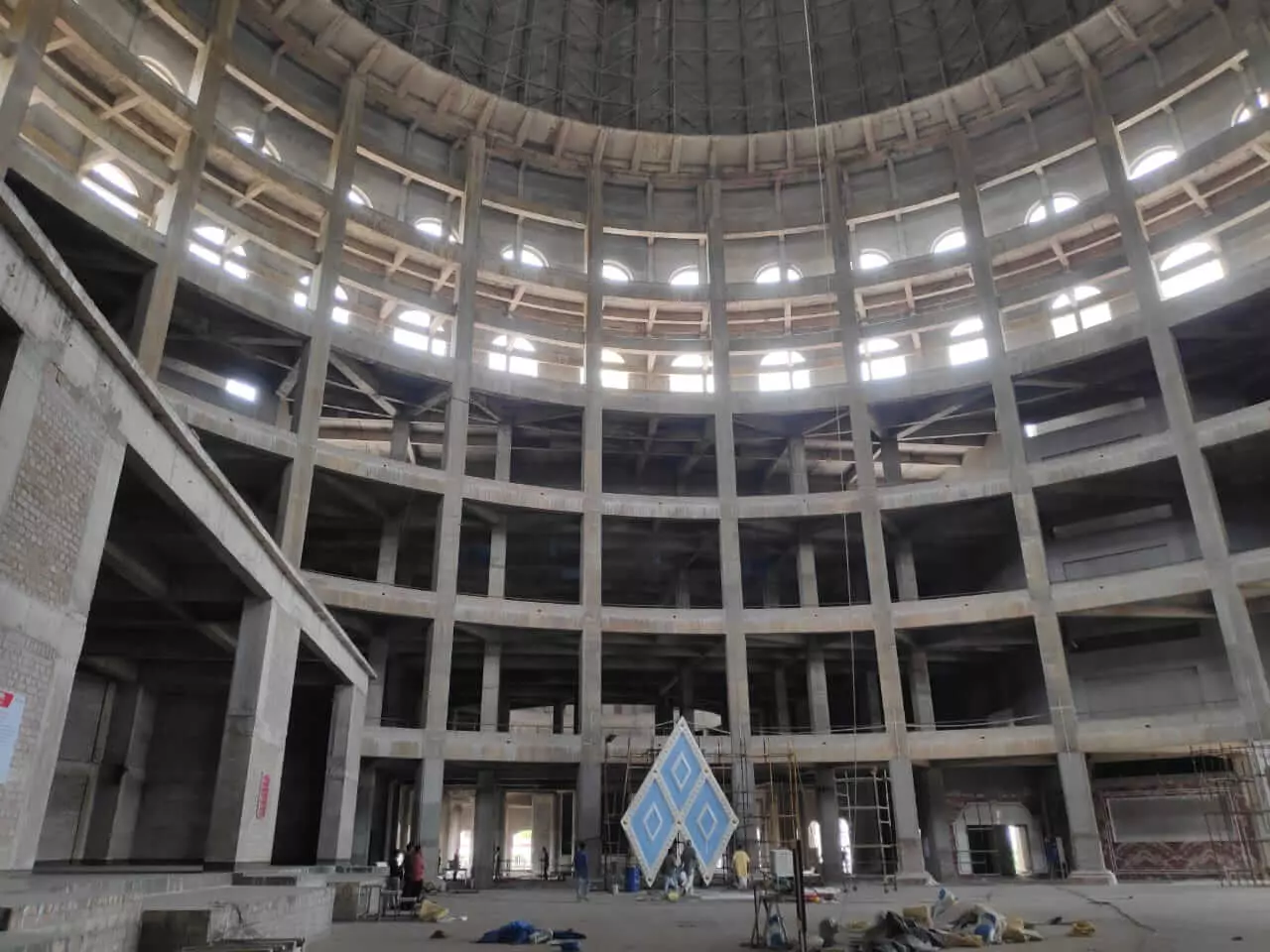 The photo taken at the greatest distance away gives you a rough idea of what a panel will look like at 50 meters (164 feet) height.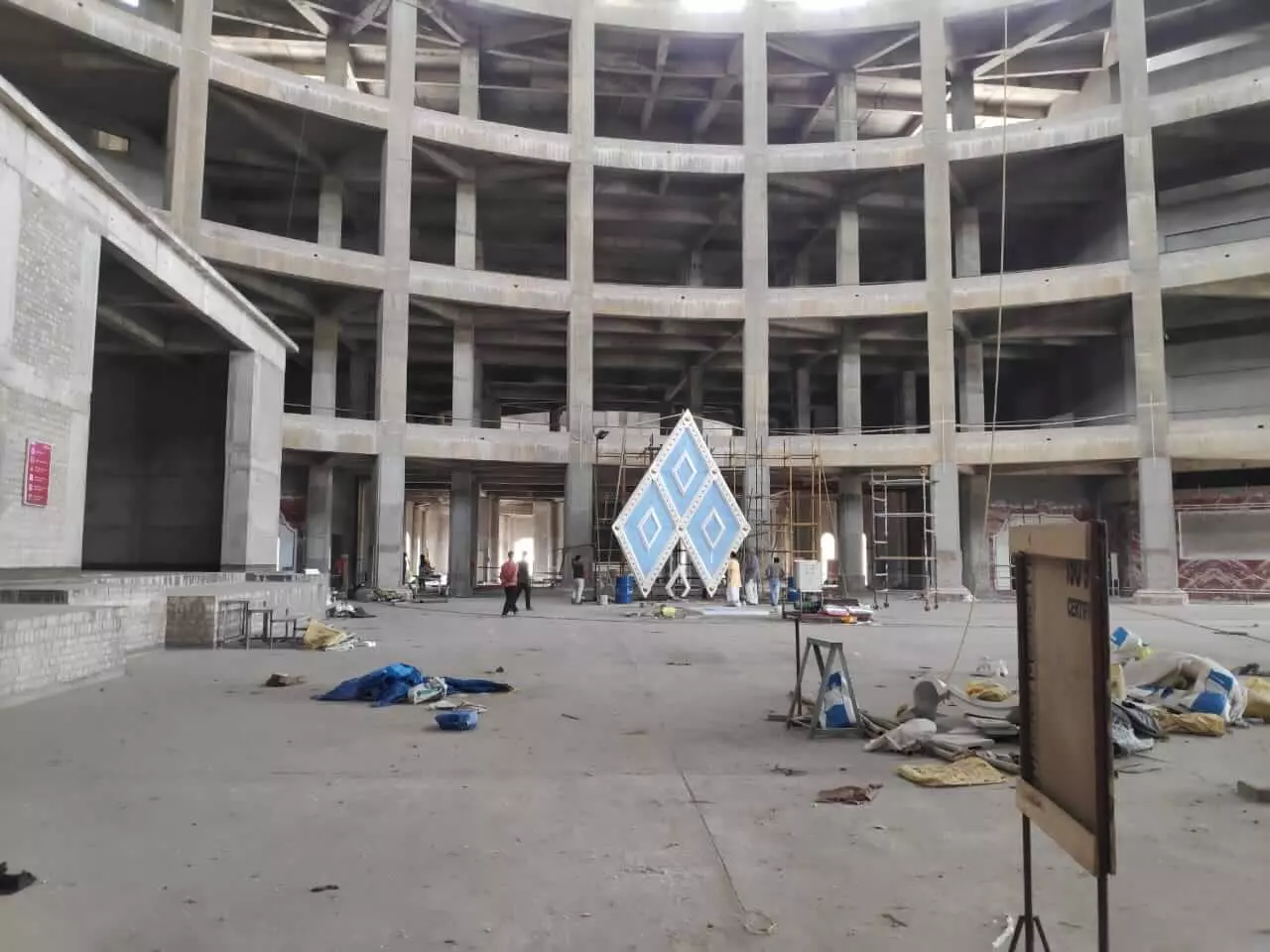 Each shot brings the model closer in view so you can see the details of the actual panel.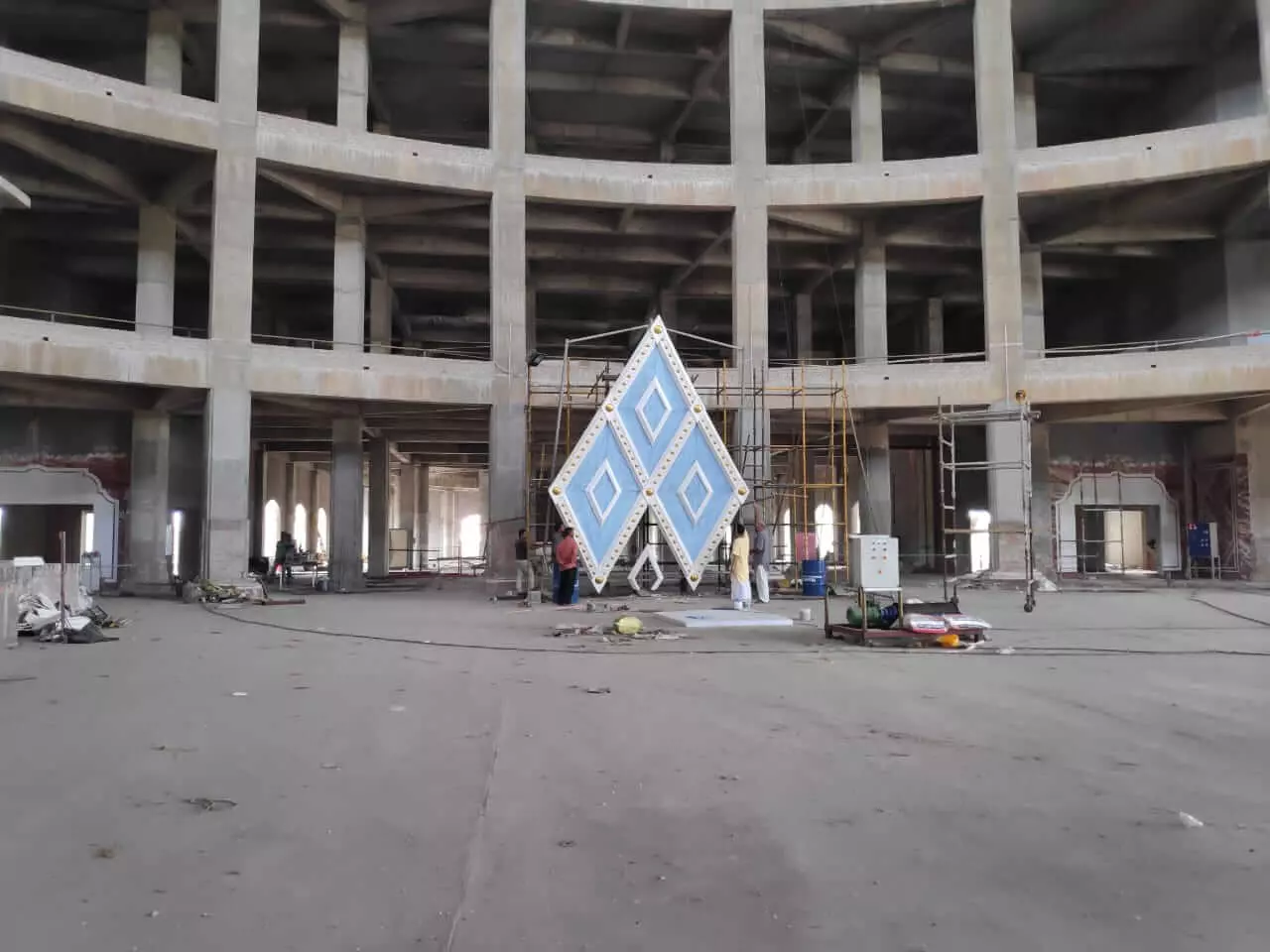 The whole project was monitored and supervised by Jagadananda, Savyasachi and Radha vallabha prabhus. We are very satisfied with the results and we hope to start working on the inner main dome very soon.