The first photograph reveals how high we have gone up with the concreting of the TOVP Main Dome.
The second photograph shows how the construction of the outer dome kalash is almost finished.
If there is not too much rain during this monsoon season, it may be possible to complete the concreting of the Main Dome in 3 to 4 weeks. This will certainly be a great milestone in the completion of the TOVP.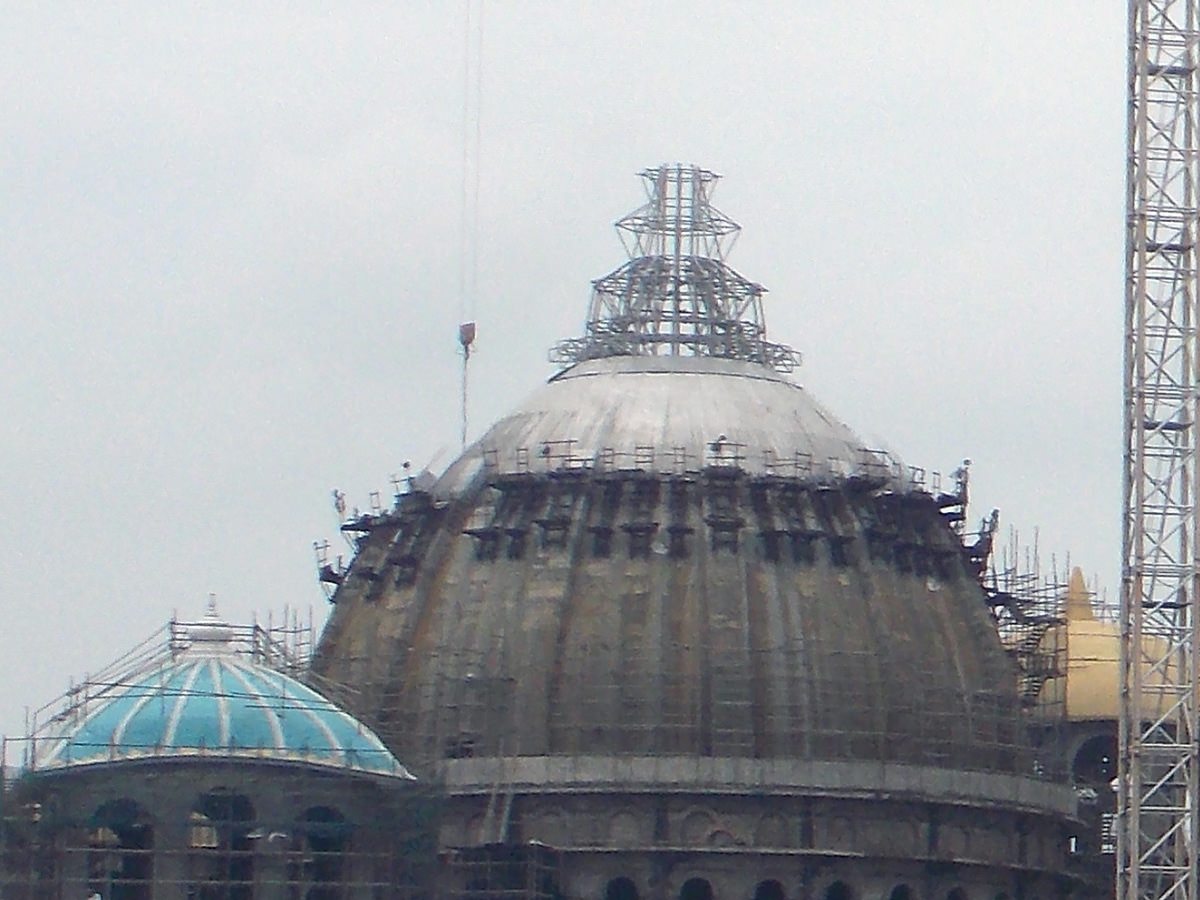 We will keep everyone updated on the further good news and progress as time goes on.