Saraswati Puja Pandal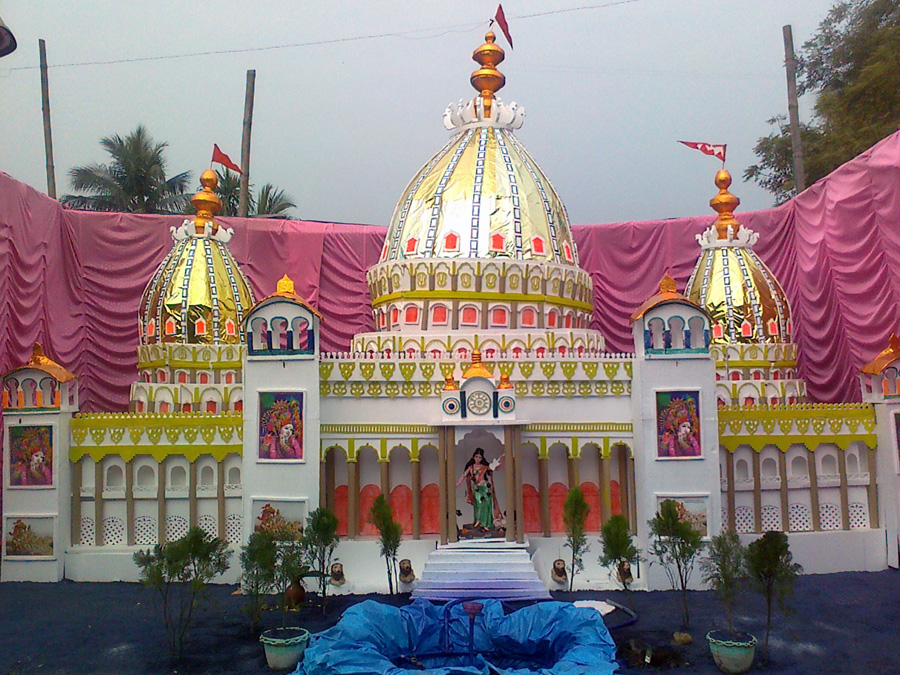 Still while India constantly celebrates festivals, they continue to use our ToVP design for their pandals! The design has become immensely popular in West Bengal and here is an example that was made this past week in Navadwip.
This pandal shows an almost exact replica of our temple and we are so joyful to see that the local devotees and Indians are just as enamored with it as we are.